Hi Tawnya, here are some quick pics.
I just looked at the other Patience on my main page and she has more freckles. Do you need more? Let me know, and i did her nails and toes, so she is ready to ship tomorrow.




You get first look, she is going to the group soon. I may keep her because i am just a DollOHolic lol. Will write soon....
*~*~*~*~*


Hi Tawnya, this tab is hidden to the public



Your original girl

With lip liner removed & pale shading in the center of the nose ( i see the stars do this lol)

With shading along side the nose


Here is your Green with Envy waiting for her eyes

Here she is again with 'Pink Parnilla'


Here is pink again, i tried to paint her lips just a tad smaller.
Her eyes are violet, only her eyebrows are left original. I liked the look of Beautiful but Deadly eyebrows. She is sold nude and bald for $195. Going to group or ebay tomorrow.



Parnilla before subtle changes below
Powered by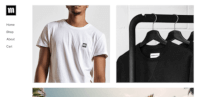 Create your own unique website with customizable templates.