~*~*~*~*

***~~~~~~***
Ooooh Pat Brown or Blue?


The blue is a fake pic, BUT it shows exactly how the eyes would look in blue.
Which one, i love them both....you call i cannot help lol.


Hi Pat here is your personal tab.

This is not visible to the public, so you will only get here by the link i sent in your email or if you book mark it.
Here is a Case of the Blues with eyes by Jim
* Lips in 2 shades of pink
*Nails will be painted to match lips
*Hair will be straw permed.
Powered by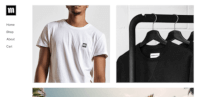 Create your own unique website with customizable templates.