Private Sale for Mailing list members only.



Commissions for First to know group only


** Commissions 1 $79 **




* Option to restyle hair *




* Glass eyes or arcylic eyes installed in any Ellowyne or Evangeline doll. Option to have doll partially repainted or left as is

.


*Partial repaint on any Antoinette, Cami, Tonner, Evangeline, Lizette or Ellowyne doll

.


**See examples below**




click pictures to enlarge






** Commissions 2 $59 **
For inset eye dolls or per-owned glass eyed doll only
Eyes are not replaced, no option to restyle hair for commissions 2
** Freckles can be added of-course, applied lashes and lip change
** Or if anyone already has a glass eyed that needs a new lip color, applied lashes, a little eyeshadow added or freckles. That would be done in commissions 2 category.
** see examples below **
Click pictures to enlarge
Powered by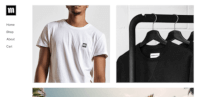 Create your own unique website with customizable templates.