Excuse the gel holding the eyes in place :-)

*light purple eyes *



* Green/grey

eyes *



*light grey eyes*



My Doll with *grey eyes* like your Chill

s



Phin Doll for sale $189 your price, $249 mailing list price, $295 ebay price































































































































What color shadow for this one?




I fixed this best i can, but i think one is higher by the entire brow

.


Looking at the pic, i see i need to clean up the other brow too.





This girl was a disaster to work with, she had the turquoise eyeshadow, pale pink lips,took me about 30mins to get i

t off. It normally takes me 8mins to get off Tonner factory paint.


The pic you sent me for this girl was Uncomfortably Blue shadow which is blue, with some silver in it, if you need a touch of silver let me know. and her lips i tried to make look like the other doll. That color is discontinued, i cannot find it anywhere, not even on ebay.






Gosh i did Thea lips like that color and i forgot to take a pic, so first thing in the morning. for Thea.
old pic below

glib purple, reg blue and reg purple



regular purple on left & glib purple on right


regular purple glass eyes on the left & regular blue glass eyes



New pic


New pic
First look at Gilded Gloom on sale with wig $189























A former Renaissance Romantic with round gray glass eyes
Hair can be restyle
Lip color can be changed, or freckles added
* SOLD *
Powered by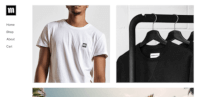 Create your own unique website with customizable templates.