Joyce this is your personal tab :-) Only u can see this. You will have to bookmark it, or click on the link i sent u in your email.



Here are your Patsy dolls, tell me which one you want to travel tomorrow
(( Left, middle or Right?? ))
* On your left, i made her eyes straight and gave her freckles
* On your right, here is the light blue eyes with the eyebrows you love, she looks just the same :-)
*They all have freckles*


Here is a better look at the one i replaced


These 2 dolls are going on ebay at 6pm EST you get to look first
**They both have the sad eyebrows you like but in red**
* Special price $189 each with original red wig
* First Girl with Olive Eyes, repainted lips & 2 beauty marks



Patsy with with new green eyes, and Freckles
Powered by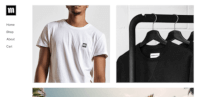 Create your own unique website with customizable templates.