** Congrats!! **
** Tawnya. H **
Dec 2013 Winner of
Partial Repaint with new eyes
Forever After Ellowyne found a loving new home


Doll Giveaway for May 2013

Winner is Deborah F.
*~*~* Congrats!!! *~*~*
~Ellowyne Nude Barely a Sigh

~



*** Winner Lynda L ***

Doll Giveaway for December 2012




*** Winners announced on December 13th

***



Prizes are

....


** 1st Place, Gilded Gloom:

Lynda L


**

2nd place, Pretty Little Lizette fashion: Patricia R


**3rd place, Pretty Little Lizette fashion:

Paulina R





Doll Giveaway for May 2012

All purchases from Feb 13th until May 15th will be counted as entries. The last giveaway I had in February I picked the doll but this time the winner picks any vinyl Ellowyne doll from Wilde Imagination website for a partial repaint or partial repaint with glass eyes (doll will be sent nude). Or if the winner prefers the face untouched, that is an option too. 2nd and 3rd prize winners Complete 'Check on Me' fashion.



Winners are




** First Place: Florence P.**




Second Place: Sandra M.




Third place: Lynda L.




Congratulations Florence, Sandra & Lynda!!!





~Winner May 2012 Florence P~







February 2012 Doll Giveaway


Paulina R. is the Winner
Congrats Paulina!!!



Valentine's Day Prize

Giveaway




Positively Negative




~Hair can be restyled

~


~Freckles & beauty marks can be removed~




~Or lip color change~




~Doll be be shipped Nude with stand~





I posted this picture on Sharon's doll board, and Sharon will write the winner's name under the picture. If anyone needs to see, click on the picture below. If you are not a member you will have to join the group to see.



Powered by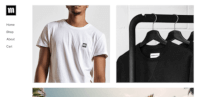 Create your own unique website with customizable templates.